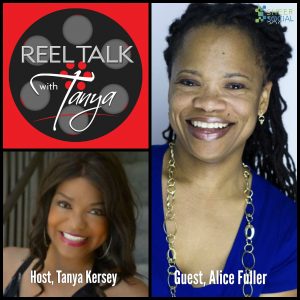 Recently, I had the pleasure of discussing 2 of my favorite things, social media and film marketing, on a great new podcast called, Reel Talk With Tanya, hosted by none other than Hollywood Black Film Festival Founder, Tanya Kersey. Google that name and you'll learn why she's a woman to know in the business of show.
Knowing the importance of social media in marketing films and TV shows now, Tanya asked me to share my knowledge and insight. For those of you that don't know, I began a career in entertainment first as a TV producer and filmmaker, social media consulting and training came later!
So in this enlightening interview, we discuss how filmmakers and entertainers should be optimizing their online presence and growing online audiences now that social media marketing has "grown up". Just think, it's been nearly a decade since your first Blackplanet, MySpace, or Facebook profile!
During our talk listen as I break down the importance of finding your target audience, the value of social media marketing for entertainment professionals, and how to develop online relationships with people that can help your career.
But before you click the link below, reader, talk to me! How are you using social media marketing to develop online relationships? Which tools have had the best impact or results for you? You now, Facebook and Twitter are not your only social media options!
Click below to hear our Reel Talk discussion!

Or listen to it and others here on Reel Talk's site:  http://reeltalkwithtanya.com/2014/08/25/ep-13-alice-fuller-talks-about-social-media-for-filmmakers/