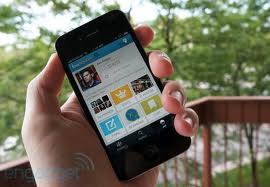 In case you haven't heard social has gone mobile. In fact, that's old news! For almost three years or more the focus in social media marketing–for small businesses especially–has been local and mobile thanks to apps like Gowalla and Foursquare. And while the apps battled for "mayorship" of the location-based app market, many social savvy businesses learned how to better mind their business using the mobile "check in" as an arm of customer service.
To that end Foursquare recently introduced, Foursquare For Business, a mobile app designed for the business owner–say a restauranteur or printing business owner–on the go. In other words, you won't have go back to the office computer to make status updates or see who's recently checked in.
I hear you saying, "My business has done just fine without all this new technology. People come and go as they please and I already know my regulars."
As a customer you're probably saying too, "Why do people need to know where I am? If I want them to know, I'll tell them! Facebook…Twitter…this is just another way to get my information, using so-called mobile check ins!"
I won't argue with either train of thought in this post, but as a business owner who plans to remain profitable , aren't you interested in creative ways to attract new customers and keep the old? Why not try the mobile "check in" approach?
The business that understands customers are changing their buying habits and changes right along with them, will always hear, "Cha..Ching!" at the counter and at the bank.  Those that don't….crickets!  Crickets are lucky critters so I'm told, but you can't buy anything with them–not in the States, anyway!
So why use this new Foursquare For Business to mind your business? Here's several additional reasons:
Thanks to smartphone technology the opportunity to reach potential customers nearby exists like never before. No need to pay some poor soul a few bucks to stand at the corner with a sign pointing your way! You can introduce your business to a new person a few miles away thanks to location based technology.
You can present coupons and specials less expensively than traditional print ads and flyers. When potential customers check-in at one location nearby, they can be notified of your sale or special instantly.  This increases foot traffic into your place of business. You can even do product giveaways as reward for checking-in.
You can track and measure the foot traffic and sales thanks to analytical tools which are FREE to use.
Once you have claimed your business in Foursquare's database or added it, you can  add photos, tips, and whatever updates you want to share to entice interest.
You can learn more about your customers as they check-in. Most users have earned badges for their activities and have their social profiles attached to their Foursquare accounts. Get curious enough to use that provided information.
Without leaving the app online or on mobile you can see what your customers are saying about your business and respond readily.  And that kind of quick response is what keeps customers returning, sharing their good experience online and off, and bringing friends.
Don't have a brick and mortar business? Foursquare has free tools for you as a brand, celebrity, or influencer.  Use the content you're already using on other social profiles including Instagram to be that "go-to" resource of what's happening or what's hot in your local city, area, or venue.  Allow fans to see your check-ins, tips, and recommendations.
Again, as a business owner, if you're not ready to delve into a full-on mobile marketing campaign, Foursquare is a great FREE tool in "minding your business" using mobile.  And if you're still not sure how to incorporate this FREE tool into your marketing mix read Hubspot's  7 Best Practices For a Successful Mobile Check-in Campaign.  Leave me a comment on your social and mobile thoughts and efforts.
Image: Engadget.com, sproutsocial.com