Have you heard? The conversation around social media marketing has changed! It's not all about how many likes and followers you have anymore, especially if you're a business. That's so 2010! The new focus now is C-O-N-T-E-N-T, CONTENT! And we're talking quality content, business professionals, and lots of it to attract quality leads and customers! So in this post I'm going to share with you my content creation and toolkit.
**UPDATED 8.19.15**
CONTENT CREATION
THE VISUALS
Unless you're writing an essay or script online, you've got to have strong visuals. There's no debating it in social media marketing. So how do you create and curate them, especially on the go!  ?  Add these fav tools of mine to your tool kit.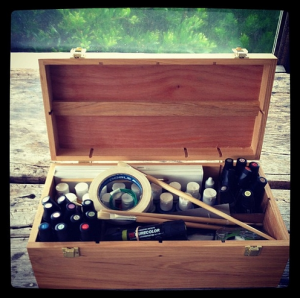 Smartphone.  This should go without saying, but I'm learning never assume people know what you think they should.  When it comes to capturing and creating visuals these mini talking computers and their apps are essential. If you only use it for talking, then you're limiting the  your capabilities of creating great content quickly and easily.
 Instagram and Vine, are great for creating visuals via mobile as most know!
If being limited by time a six or 15 second recording time frame cramps your creative style, use my personal fav app, SocialCam.  Capture videos, add filters, music, graphics, and talk as long as you need to get your message across. Trust me, this app doesn't get all the pub those "others" do, but it should!  I've used it to cover live events, including the Oscars!  Point, shoot, add creative elements, then post to YouTube and other social profiles in minutes.
 LIVE STREAM CONTENT
Google Hangouts On Air is fabulous for creating recorded videos, live stream events, and even webinars.
Periscope and Meerkat are fabulous for creating content via mobile phone. However, to date, only Periscope natively allows you to keep your broadcast available for 24 hrs after the initial live stream. Read more about mobile live streaming apps on my post "Mobile Live streaming For Business"
DESIGN ELEMENTS
Free Flat Icons and Web Design Elements.  These free downloads are perfect for adding user interface icons and creative graphics to your blog posts, websites, or presentations this resource has it covered.
FREE OR ROYALTY FREE IMAGES
Did you know that Getty Images is now allowing us to use ROYALTY FREE IMAGES! Pricing is based on image size so if you've got a small budget  definitely give the site a visit.
Stock Photos That Don't Suck, I think the title is self-explanatory!
Flickr.com/creativecommons Be sure to pay attention to attribution and CreativeCommons guidelines.
WRITTEN & VISUAL WORD
It's true! Most people like to scan information online.But for those that actually read as well as watch these tool come in handy for creating readable materials online. These tools not only create but also help curate online content.
Image Credit: Flickr.com, Dani Nofal