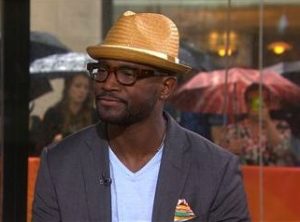 The "Best Man Holiday" and TNT's new "Murder In The First" actor, Taye Diggs has created some buzz online, not for his performances but for his twitter strategy! Well, to be more accurate, he's gained attention for his  poor Twitter strategy.  And it was so bad Diggs was even embarrassed to talk about it in a recent Today show interview.
He, like many, followed bad advice from a "dude that deals in social networking."  And that bad Twitter strategy is the point of this post.  I want to share how Taye Diggs should've grown his Twitter following. Oh, and this works for you too!
Watch this video here or on YouTube:
As I explained in the video, the goal of any Twitter user, especially one that is a celebrity or one in training, is to attract followers not chase them.  Individuals that follow hundreds of people in one sitting and expect the same people to return the follow often get a rude awakening. Never assume people will follow you back even when you are a celebrity!
Another Twitter tip I mentioned in the video involves collaborating with people that have a bigger and engaged following than you. Celebs and showbiz up-and-comers are now so eager to build their following quickly, they miss the benefits of growing it organically by partnering with others online.
I want to highlight too from the video is the power of retweeting.  Want to grow your following fast? Retweet quality content from users you don't know. Unlike Facebook, Twitter is ideal for starting conversations with people and overtime turning them into a follower, fan, or ambassador.
Lastly, as a celebrity or general user trying to grow your following, create original and shareable content. Fans, followers, and even journalists looking for new story ideas love to see and share celebrity original content. So share some content that makes you look good, or your more fun, human side–you know pics with pets, downtime on the set, show rehearsals, and shameless selfies at events.
I've shared my opinion on the matter, now you share yours. What have you seen celebs do online to grow their twitter following, or better yet what are you doing to grow yours? Let me know below.
Photo: Today.com