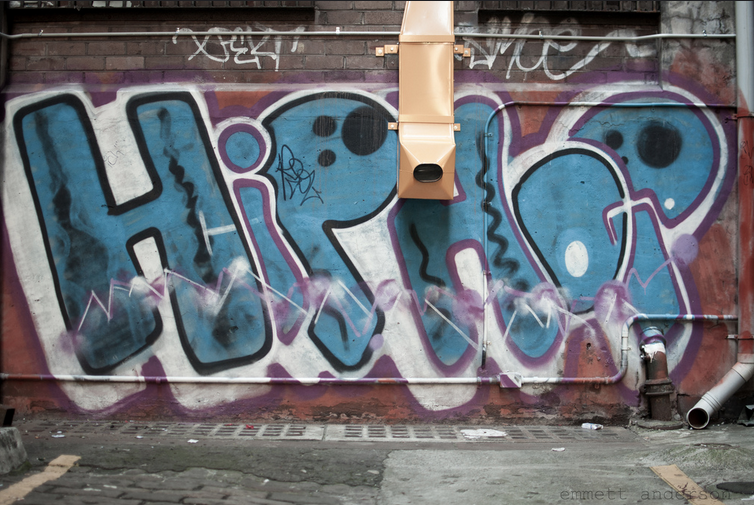 Grand Master Flash. Erick B. & Rakim. MC Lyte. LL. Run-DMC. Do these names mean anything to you? No? Then watch the fresh video below as a little introduction, a prelude if you will to the fresh conversation I had with marketing maven, Chris Brogan, at the end of this post. Trust me it's dope!
If these names do mean something to you then skip the music history lesson, get a grip and get equipped and follow the leader to the next paragraph.

Remember when shell-toe Adidas, door knocker earrings, and Kangos were high fashion, and music artists remained relevant longer than a new dance craze? Then allow Owner Media CEO, Chris Brogan, and I to school you on what old school Hip Hop can teach you about marketing in 2016 and beyond.
I know you're thinking, "Chris Brogan? Isn't he the sought after keynote speaker and marketing guru that wrote the NY Times Best Seller, "Trust Agents"?"  Yes it is! But did you know Brogan is also an old school Hip Hop head too?
You'll witness his lyrical acumen during out Blab chat, but don't expect him to spit 16 bars like he's the lost member of the House of Pain. Do expect him to drop bombs. He's knows more rhymes than the Bible's got Psalms, and he's on Blab with me to share his six marketing strategies for entrepreneurial success.
Brogan's Impact Equation, also the title of his new book, shares with entrepreneurs how to stand out in a crowd, gain the right attention, and attract audiences around their ideas–kinda how artists did from the Golden Age of Hip Hop. Those six elements aka lesson includes:
Contrast
Reach
Exposure
Articulation
Trust
Echo
Now listen to our fun and engaging Blab conversation as we reflect on these six marketing lessons and how they, when applied to old school Hip Hop, school modern marketers on creating a true impact in their business.  Then after viewing, please share your feedback in the comments section on how you these old school lessons apply to your business.