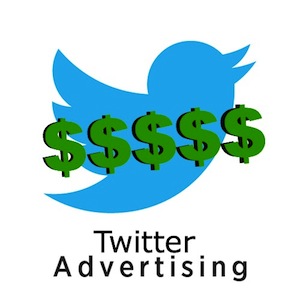 Ready to try Twitter advertising? You've got ample methods, but should you pay others to tweet just because they have a larger following?  In many cases, it could be a good investment especially when a celebrity or noted influencer  is involved.
But when it comes twitter advertising, there are certain things you should consider before paying others to do it for you.   Here's seven of them:
1. Check their Twitter bio and their overall timeline. Does their Twitter messaging and imaging aline with your brand or company? For instance, unless you're selling thongs or other "related products", do you really want someone with random booty images as their profile pic or in their timeline tweeting for you?
And while checking notice their languaging too! As a business you've got a brand and reputation to uphold, so see what individuals are tweeting about and how before paying them to tweet about you.  Don't be so impressed by their "celebrity" or follower number that you align your business with the wrong people. Tweeters of the same feathers flock together or so it will appear.
2. Is their seemingly large following real, meaning are they humans versus bots? And if they are real people, are they hiding behind fake profiles for pay from distant and foreign lands? One way to check is to use SocialBakers.com online app Fake Followers. Click http://www.socialbakers.com/twitter/fakefollowercheck/ after reading all seven tips.  I promise the site will still be there when you finish!
3. How active on Twitter are they really? Before you pay someone to tweet about you or your product, check the time stamps on their timeline. Are tweets days, months or several weeks apart? Do they solely just broadcast info about themselves or do they engage with other twitter followers.  If you see no retweets or @mentions and they aren't a major celebrity, news or media outlet, then put that payment on pause…a long time!
You could use free online tools like Klout or Twitalyzer  as a barometer of their social influence and activity. High scores on these platforms are helpful, but really eyeing the tweeter's timeline and asking these questions I provide is just as good too because they won't expect you to ask.
4. Oppositely, do they over share or send the same tweet to different users every five to 10 minutes? If they exhibit spammer tendencies do you want tweets about your business or brand blocked due to bad Twitter etiquette? Of course not! So check those timeline timestamps and ask question number five.
5. Just how often do they plan to tweet about you, once a day or twice a week? Since you're paying them to do your twitter advertising you should have some say so in how and when you're mentioned.  If that's not negotiable, then maybe paying that someone to tweet about you isn't a good plan.
6. Persuading people to take an action requires the right messaging.  Will the paid tweeter be expected to post exactly the text you provide, or will he, she, or them craft it? In some cases it may be best you provide it to them and just allow them to copy and paste.
7. Now this last one separates the real tweeters from the birds in Twitter advertising. Inquire how successful they are at not only getting retweets and mentions but also clicks on links in their tweets.  If they are asking to be paid to tweet about you, then ask to see a copy of their Twitter analytics for a similar campaign.
You're paying not only to boost awareness, but probably also for web traffic  in hopes of making a sale, right?  These things are quite measurable through impressions and click-throughs.   Their twitter analytics should give you some idea at how successful they've been at it.
If the potential payee isn't willing to provide this information then using  them is not the way to go to reach your goals. Instead,  you should probably use that money toward using Twitter's promoted or sponsored tweets.
So reader, have you ever paid someone or some business to tweet for you? Was it worth it? Please share your experience with me in the comments below.