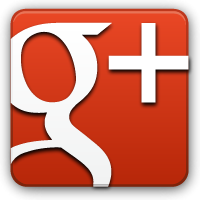 I know what you're thinking…"Facebook, Twitter, LinkedIn, YouTube, and this new Pinterest. I can't do not one more social network!" I hear you, but remember, you don't have to be on EVERY social platform, just the one or ones where you're target audience exists. Google+ may not be for you and your target market, however, there are some unique perks for business the platform has the others don't. Here's six:
1. Google Search: Is your business "Googleable"? In other words when potential customers conduct a Google search using key words about your  business what are the results? Is your business or social profile listed on the first page…the second? Most people rarely go beyond page two.  Having a Google+ business page would make your business more visible online to customers because simply Google looks out for its own!  The search engine indexes more quickly profiles and content created on its properties, including YouTube and Blogger, than on others.

If you're saying to yourself, "I get most of my business through referrals" that's great for you! Word of mouth is still the best means of marketing. But for NEW businesses establishing a customer base, being found in the top results of a Google search can be a key source of attracting new customers.
2. Segmentation: Facebook fan pages are great for speaking to the masses, but what if you desire to speak only to a segment of your audience as a brand or company. Facebook groups and various smarts lists are operated through personal profiles NOT branded fan pages. That said, if you're a business operating on Facebook through a personal profile you're in violation of Facebook terms of service.
3. Hangouts: This is one of my favorite  benefits of Google+!  As a company you can video chat with up to 9 people within your circles. But not only can you chat, thanks to the release of new applications you can now also integrate SlideShare presentations and work on diagrams or flow charts with Cacoo. YouTube videos and Google docs can also be used.

4. Direct Connect: When a Google+ user seeks a brand or company, all they have to do to locate it is type +(company name) and they're instantly taken to the page. So if you wanted to find Toyota on Google+ all you'd have to do is type +Toyota.  No diss to Facebook nor Twitter, but on these platform, too often unofficial pages with similar or the same name pop up in a search.

5. Google Authorship: O.K. this is a little techy, but stay with me, because to some it's a game changer! By adding Google's "REL=AUTHOR" or "REL=PUBLISHER" attributes to the code of your website, the content you create is connected to your Google+ profile, thus confirming that you or your  website is the official publisher.  In addition, such authorship raises your visibility in Google search results. Also, with each piece of content you create your picture or logo will now be attached thanks to the attributes code. This helps to eliminate people from copying your posts and claiming them as their own.


The only drawback is that it may not occur immediately. However, as you produce more content this will begin to change as Google begins to see you as an authority on the subject your are creating content about. See these great examples of Google's authorship below from

Google.com

.
6. Google+ Ripples:  The name says it all.  As a business you'll want to know the reach of your posts on Google+. Ripples is the platform's analytical tool which will help you measure that. It allows you to see who shared your content as long as it's publicly shared in a visual graph. In addition, you can also determine who within your circles shares your content the most and generates engagement. These individuals are your company's potential influences and brand ambassadors.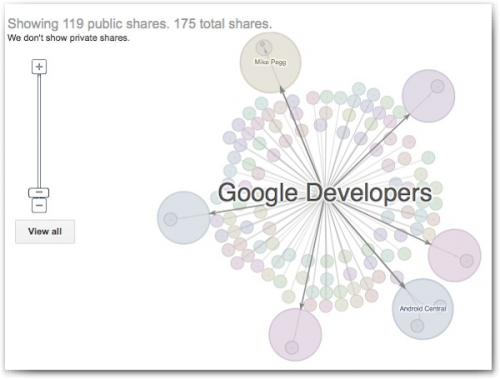 So as a business owner or brand there is much proven potential in Google plus, especially when it comes to internet search. Greater visibility in organic Google search and search within the Google plus platform are benefits Twitter, Facebook, nor Pinterest can offer you. That alone makes it a social media marketing tool that should not be "slept on".