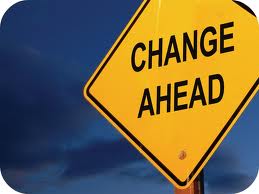 Facebook Changes 2012. There were aplenty and witnessing Facebook go through so many changes in the last year was like watching a schizophrenic morph into several different personalities! Honestly, I've only seen that on tv, but in the real world Facebook changes 2012 were just a preview of what's to come in 2013. So get ready for  a new timeline format (not again, right!) and more controversy about how personal information will be used or actually "sold" to third parties. Did I just hear you curse?
In fact, there's been so many changes on the most populated platform on the planet that many online marketers have begun moonlighting and migrating to more stable online social environments on "the low-low."  Yet, some have made a very public exodus including billionaire business man, Mark Cuban, who waved goodbye in 2012 to Zuckerberg's online playground turned big data collecting business.
Sidebar: In 2012 Facebook announced itself that only 16% of those that like a fan page saw its content thanks to its algorithm called Edgerank. So what is a brand or business to do? Use paid advertising to reach the remaining 84%, of course! That was not the right answer for  Mr. Cuban.
Just how many Facebook changes were there in 2012? This fellow social media marketer from Canada listed 37 by mid year.  Thirty seven changes to Facebook and we were only two seasons into the year! Why so many? To put it bluntly, Facebook is really ALL about business now since going public.  Many of the changes are in response to privacy controls complaints, marketers and advertisers abusing access, and more importantly, pressure from investors to make their money back.
So where does that leave you the user? It leaves you trying to figure out which of the several changes listed below and those soon to come will impact you most personally and as a business. I know the list is long, but if you are going to continue using Facebook, especially for business in 2013, you will have to stay abreast of what's going on or hire someone to do it for you. But don't worry, Sheer Social is here to help you make sense of it all. So "stay tuned" as we used to say.
[listly id="1Nu" layout="full"]