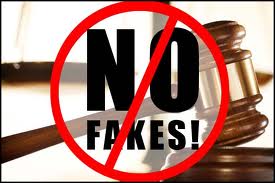 These days you can't go to a business function or related event and not run into so-called social media "experts" promising you the holy grail of Facebook likes and Twitter followers. But there's more to social media marketing than just likes and follows! But like Yo-Yo, y'all don't hear me though and keep hiring these people that take your money and give you nothing but upturn thumbs in return.
So how can an untrained eye spot the fake social media marketers from the real ones? As I study the competition and the ever-changing digital landscape, here's a list of 10 things I do and listen for in a fellow social media marketer that lets me know whether to invest some time listening to them or quickly move on:
1. Knowledge of Industry Leaders: Ask them if they've heard of Chris Brogan, Seth Godin, Beth Kanter, Mari Smith, Guy Kawasaki, James Andrews, Wayne Sutton, Angela Benton, Gary Vaynerchuk or Omar Wasow. These are some of the respected industry leaders when it comes to social media marketing and digital platforms. So if you're a "guru" and can't tell me who some of these folk are, you get a side eye from me.
2. Conduct Industry Research: Ask what was the last social media convention, class, or workshop they attended. Even YOU, reader, as a professional attend seminars and workshops to stay abreast of your industry. REAL social media marketers should do no different, especially considering how fast things change.
3. Popular Platform Knowledge: Ask them to explain Facebook Edgerank and Facebook's contest rules. I find many fakers don't care or know about Edgerank because they are busy selling you "likes". And if they mention doing contests on the platform using likes, shares, and comments but NOT a 3rd party application, then the faker hasn't kept up with Facebook's 2009 change in promotion rules.
4. Get It Quick Schemes: Fakers say, "I can get you thousands of likes or follows in just a few days." If you're not a celebrity or famous then they're probably using a system like the one below and forwarding the cost to you.
5. It's All About Them: They never ask what your goals are in utilizing social media marketing, and they never inquire about your audience. Generally fakers don't care because they give every customer the same thing–a package or bundle of generic tweets, a couple of Facebook updates, and profile monitoring for a fee. Oh can't forgot, optimization! A lot of fakers throw that word around 'cause it sounds important. But what are they optimizing for? Engagement? Search? And How?
6. Knowledge of Various Platforms: Ask them the advantages of Google+ versus Facebook or Pinterest vs Instagram. Since Facebook has a bigger audience, most social media fakers only focus on Facebook and Twitter, maybe YouTube views. Google+ has some key advantages over other platforms and a REAL social media marketer would be able to tell you, or better yet show you.
7. Got Content?: REAL social media marketers, despite satisfying client needs and busy schedules, still manage to create CONTENT! Blogs, videos, podcasts, PDFs and reports, newsletters…something that generally is helpful or enlightening to their audience. Of course, it also helps them too in generating business leads, but they understand social media marketing is about giving not just taking!
On that point, fakers generally have nothing USEFUL to offer website visitors, not even a picture of the person or persons you're doing business with. And often social media marketing fakers will use Facebook as their website! If so…RUN FOREST, RUN!
8. Something Smells Spammy: Online, many fakers use spam tactics on their own social profiles too. Generally all their tweets say the same thing; there's no retweets, no mentions, no evidence of conversations at all. Likewise, their fan page may have several thousand likes, but most of their posts receive little to no engagement.
9. "I Can Make It Go Viral!": Fake social media marketers love telling you how they are going to make something viral. Unless its a virus in a lab, forget about it! One can only HOPE something goes viral, especially if there's no babies, cute pets, celebrity, nudity, funny pranks/antics or controversy involved.
Even brand videos like the Old Spice guy that go "viral" are generally heavily advertised via social ads on YouTube, Facebook, and Twitter. In other words, they are PAID to go viral! Real social media marketers understand MOST videos don't go viral without those mentioned key ingredients.
10. Results Measurement: Ask them how do they measure results beyond just the number of likes and followers. Fake social media marketers will sound like crickets 'cause they have nothing beyond that to say. Real social media marketers can report brand sentiment, online mentions, potential brand ambassadors and influencers, which kind of content works best for your audience, trends, and the list goes on!
So readers, you now know how to spot a fake social media marketer. Please comment below if you've had an experience with such an individual. I'd really like to read about it and how you handled the situation.