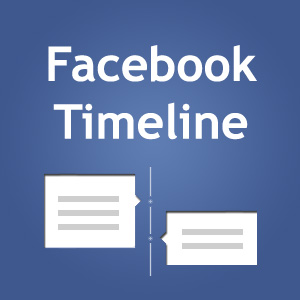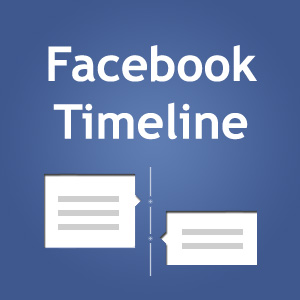 FACEBOOK FAN PAGE ADMINISTRATORS lend me your minds before the new fan page changes drive you mad! The Facebook timeline is coming March 30th! Are you ready? If not, I'm here to get you ready! I've heard some of your complaints about the new format and I feel you! But change is coming so we must adapt! That said, besides a new cover photo here's four other things you need to be aware of concerning Timeline and the new fan page formatting:
1. Goodbye Default Landing Tab!:  With the new timeline, that welcome tab and "like gate" you spent so much time creating will no longer be able to be set as the FIRST thing fan page visitors see.  Stop cursing! Lol. Your default landing tabs now will be treated as applications and will be set at the top of the page near photos under the cover photo. There you will see labeled thumbnails for your landing tabs and other applications.
With the exception of photos,  the order of the thumbnails for your applications can be changed as you see fit. Take note the first four, which includes the photo thumbnail, are the most visible. The others are visible via drop down menu. And if you don't like the thumbnail image for your apps, that too can be changed.  On your Admin Panel, click MANAGE, then EDIT PAGE. Look for APPS on the left and click it. Choose EDIT SETTINGS on the 3rd party app you'd like to change then click CHANGE on CUSTOM TAB IMAGE. Upload the image you want to represent the app. The image needs to be 111 x 74.
2. Pin The Post To The Page: Got a GREAT story or post that you want fan page visitors to really take notice of? Pin it! With the new format, Facebook will allow you to PIN a post to the top of your timeline for SEVEN DAYS!  So make a MAJOR announcement, promote a new event or new product, or feature a great photo for a week.  After  the seven days are over, the post will automatically go where it should chronologically in the timeline.
3. Direct Messages From Fan Page Members:  Borrowing from Twitter's popular direct messaging feature, Facebook now enables  fan page members to contact you, the fan page directly. However,  YOU as the fan page can ONLY RESPOND to direct messages, you can not send them to individual fan page members.  So what's the benefit? Should someone have a complaint, instead of blasting it on your wall for all to see, they now can address the fan page privately. To give your audience this option, you as a admin must enable it in your "Edit Page" settings.
4. Your Cover Photo IS NOT A Billboard: Indeed, the size of the new cover photo, 851 X 310, has the potential to be ideal advertising real estate for your fan page.  Zuckerberg and his boys thought of that too and that's why they put hard rules in place to stop you from turning this most visible area of the timeline into the Vegas strip.  Here are the rules:
No reference to Facebook elements and tools "like" "share"or "recommend" the page imagery or wording
No price and purchasing info or wording such as "50% off Purchase" or "Buy one Get One Free"
No contact info or web addresses. Leave that info for the "About" section.
No calls to action such as "Tell your friends", "Download here," "Call us", etc.
 5. Facebook Admin Panel Receives Facelift:  Notifications, new likes, messages, and Insights are all in one place with Timeline. There are now sitting pretty atop your cover photo in the admin view.  If you don't like it there, just hit HIDE on the admin panel.  Everything you seemingly need is now neatly compartmentalized and easy to access. So the hardest part is just learning where everything is all over again.