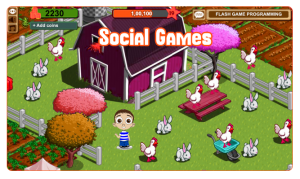 Farmville, Mafia Worlds, Texas Hold'em Poker, World of Warcraft…these games have become the new past-time in our real worlds. Admittedly, I don't play them or I should say I haven't "met" one yet that's capture my interest. But recently as moderator of Social Media Club Los Angele's Social Gaming panel, I learned that these online and mobile games aren't kids play anymore. In fact it's BIG business for brands and marketers that desire to engage with fans, followers, and customers on a whole new level.
So why are these games so popular? According to Prism Casino's research (CLICK INFOGRAPHIC) people are hooked because the games help stimulate the mind, relieve stress, and provide social interaction. And who's playing? If you're thinking of mostly geeky male teens you'd be thinking WRONG! According to most gamer statistics, nearly half of those playing social games are FEMALE! Women are active social gamers and aren't sticking to "girly" games either.  Panelist and Gaming Angels founder, Trina Fenton, exemplifies that! When you combine the numbers of men AND women playing these games, the number is a whopping 100 million according to Prism Casino's research!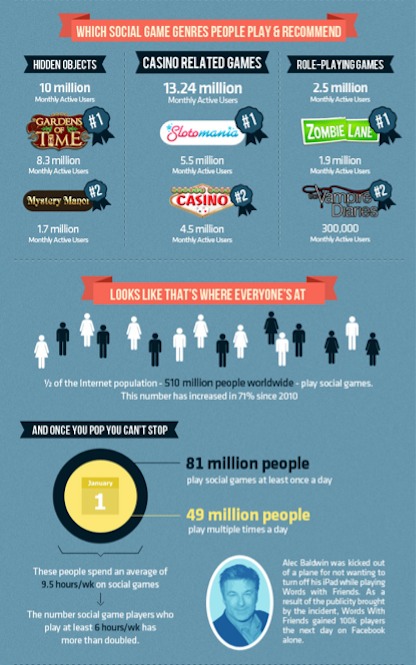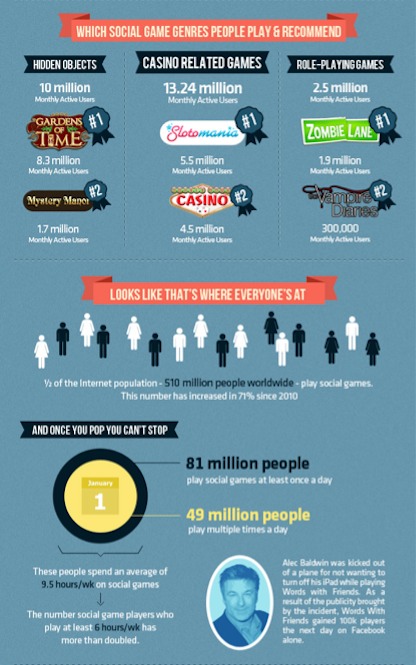 Said Farmville, co-creator, Zao Yang, during the panel, most of the people playing social games actually play them not at home, but at WORK! So not everyone is doing their assigned job tasks, they are working hard to grow their virtual farms and acquiring virtual currency to keep those crops! And gaming manufacturers like Zynga are raking in the profits, $792 million in profits according to Single Grain, a digital marketing research company. But how can businesses, brands, and marketers take advantage of the opportunity to get their message or product before this attentive audience?
According to the social gaming panelists Trina Fenton, Founder of Gaming Angeles.com, Valeska Jacques, RIVVID Managing Partner, and Zao Yang, now co-founder of Betterworks.com, businesses and marketers need to:
1. Know your audience! What kind of tasks, activities, and visuals appeal to your unique audience? Survey them, asks questions.
2. Learn the difference between gamification and a social game. GAMIFICATION is when you add game elements to a non-game situation like motivating employees to gain points to win a free lunch at a nearby restaurant.  A SOCIAL GAME is generally a game that's built on a social platform. They are designed to engage your social network to play along. Which approach is best for your audience?
3. Figure out how do you want to engage within the game. Will it be through branded images or video with in an existing game related to your product, online quests and quizzes, sell of virtual goods, possibly a combination of real life and virtual experiences, or maybe they will play to raise money for a social cause etc.
4.  Research, research, research..the market, developers, and budgets! These games aren't cheap! But that doesn't mean small businesses or brands can't take advantage of them. Companies like RIVVID.com and BETTERWORKS.com are great alternatives for smaller business that want to creatively engage customers and improve employee relationships.
5. Make sure the game is FUN! It doesn't matter how great the graphic design is, if the game is not FUN and easy to understand, people will not continue to play.
I know you're thinking, "How do I make the money back that I've invested in developing a social game?"  The two most popular ways brands and businesses make money with gaming is through the sell of virtual goods aka "in game" purchases.  In other words it's free to play but to get to certain levels you will have to pay for certain items.  Truly, it's surprising how much people will pay for a virtual good that will help them complete a task.  The second way is to make individuals pay to download a game on whatever device…computer, iPad, or mobile.
According to Mashable.com by 2013 $6 BILLION will be spent on virtual goods or "in-game" purchases alone and pay per download will began to lose its appeal. So folks if you're in the game to play, play to win with the right mix of research, content, budget, and fun appeal.
Infographic source: Bitrebels.com
Image Source: dckap.com