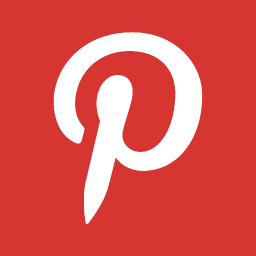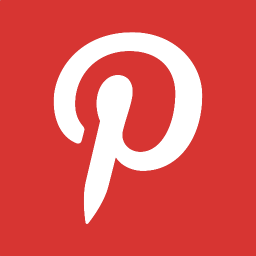 I remember when I saw the first tweets about Pinterests mid 2011.  Who would've thought then it would be the talk of the social media town now? Like that ubiquitous "Like" button, it's seemingly everywhere online. And now having officially tested it out I can understand why it's so popular.
Pinterest is arguably one of the easiest social platforms to use among the top sites (Facebook, Twitter, Google+, YouTube). The concept is to create what I'll call  " online vision boards" or collages with images you like.  You use images that reflect your personality, brand, business, or service. But don't go for the advertising bill board approach, instead post a mix of content that reflects you and customers' shared interests. Here's a screengrab of some of Sheer Social's  pinboards.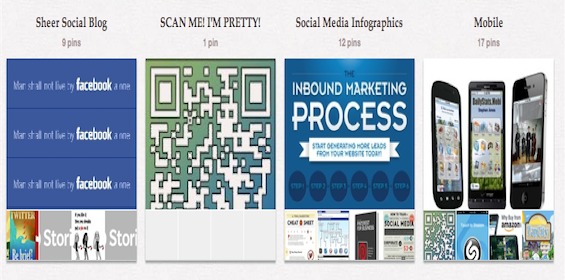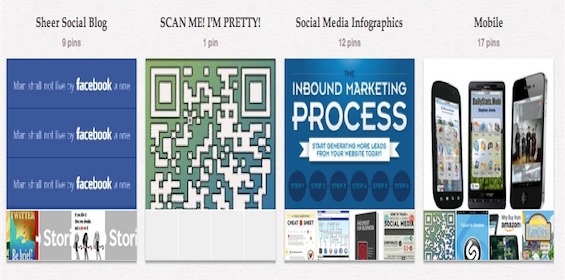 But for all that's great about Pinterest, there are some MAJOR issues brewing on the content front. Just as Facebook had its woes with who owns what  content and how it can be used, Pinterest is or was in the same position.  I say "was" because the original Terms of Service that allowed Pinterest owners, Cold Brew Labs, to "sell….and otherwise exploit" your content has been changed and went into effect April 6th.  Read more about the original terms in this blog post on Scientific American's website.
Changing the wording was any easy fix, but sidestepping potential copyright infringement lawsuits is not. Thanks to Pinterest's ease of use, users have gone pin crazy and used lots of copyrighted material without attribution and permission from the original creators.  In fact, the majority of the content on the network has been bootlegged or "borrowed" from various websites and added to pinboards. And that has pissed some content creators off, especially photographers, photo hosting sites like Flickr, and others. Generally, when pinning an image from a website, the image links back to the original source.

That said will Pinterest have YOUR back if you pin something without the original creator's permission? Well…Pinterest reps may be in the back of the courtroom at your copyright infridgement hearing as you explain why you really didn't read its terms before use. And to save its own butt, Pinterest has taken steps to clean up its terms of service. When you sign up it plainly states YOU are responsible for the content you pin and share there. And if you're a site owner, Pinterests now offers you an opt-out code says the video report below.
So again, SLOW YOUR ROLL before you pin that! See if that image has copyrights attached to it. READ too the newtwork's NEW Terms of Service, Acceptable Use, and Privacy Policies. In fact, do that for any social network before you post any content. Follow these rules when pinning:
1. If conducting contests, you provide the imagery for participants. This way there won't be any problems should the winning pinned image be copyrighted material the participant hasn't acquired permission to use.
2. Don't pin from Google Images! Instead, go right to the page that provided the image and pin the image from there. That way the site's url is attached to the image and given its proper "link love."
3. When pinning from a blog, unless the ENTIRE blog is what you want, pin from individual posts using the posts hyperlinked headline or provided permalink.  Again, this will ensure the proper link is attached to your pin.
4. Sites like Tumblr, Posterous are popular for images, but again much of the content on them have been taken from other sites. Check to see if the images there are given proper attribution. If so, go right to the original source and pin from there.
5. Avoid pinning from forums and message boards because pinned images will not link back to the original source or creator of the image.
6. You may want to avoid pins "uploaded by user" for the same reasons mentioned above. There's no guarantee they have the rights or permission to pin it.
7. As a business or brand don't even consider pinning celebrities and other trademarked images before getting permission.
Truly, I hate to be a kill joy, but I'm just looking out for you! Despite popular belief and progaganda everyone is NOT using Pinterest. Sheer Social is there to authentically share experiences with the platform with you and clients. Yes, for some companies and brands there are some benefits to using it, but like any network it will take time to build a following if you're an "unknown". And truth be told everyone DOES NOT need to be on Pinterest. Currently, the audience there is predominantly females 25-44 in age. If that's not your target demo leave the pinning to other businesses.