Choosing the right cover photo for your Facebook profile could be challenging, especially if you want something more creative than one of your old photos.  If you lack photo editing skills and software don't fret! Help is out there and it's FREE! That's right FREE! In creating cover photos for clients I've come across some great tools online that will help you generate a creative Timeline cover photo for your personal profile.  Some supply photos for you while others allow you to customize.
So here are five great Timeline cover photo applications that will set you personal profile apart:
Definitely one of my favorites because you can easily customize your cover photo within seconds with creative layouts.  I do wish though their Static Covers had more variety.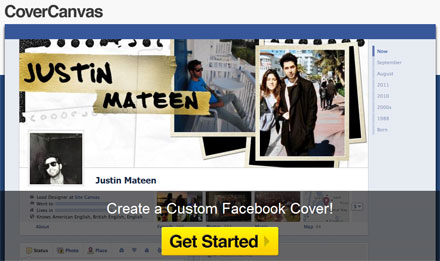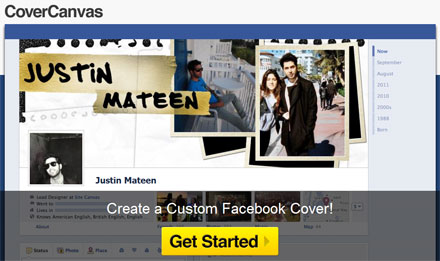 Right off the bat this website opens up to a dashboard similar to Photoshop. You can customize text size, choose fonts, and manipulate hue and saturation of your background image. You can even add a graphic image.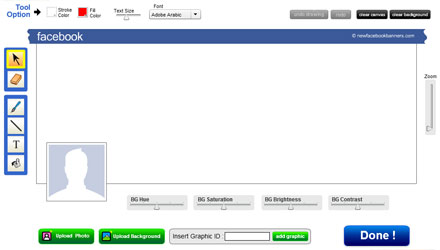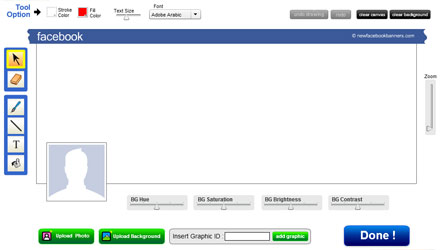 I've used FaceItPages to produce landing tabs with relative ease. Producing Timeline cover photos are just as easy. Just upload a photo as your background or choose from the gallery. You can add a brief bio or logo, preview, then download before adding it to Facebook.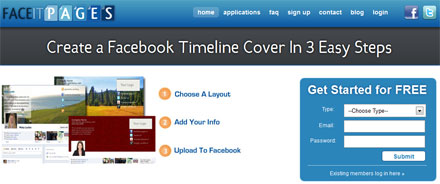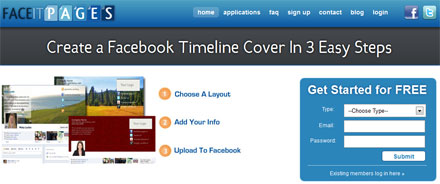 Don't want to customize anything? Then choose from 99Covers.com extensive gallery.



5. Coverize.Me
Just pic a category and let Coverize.Me do the rest.  There's plenty of categories and creative and colorful images to choose from.