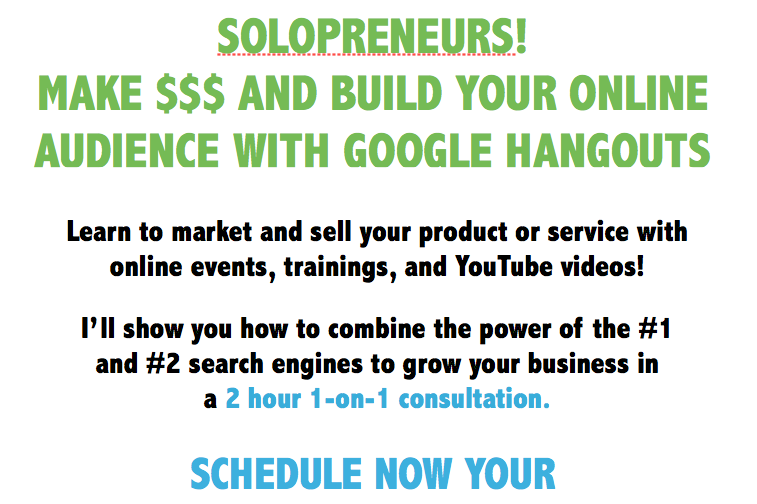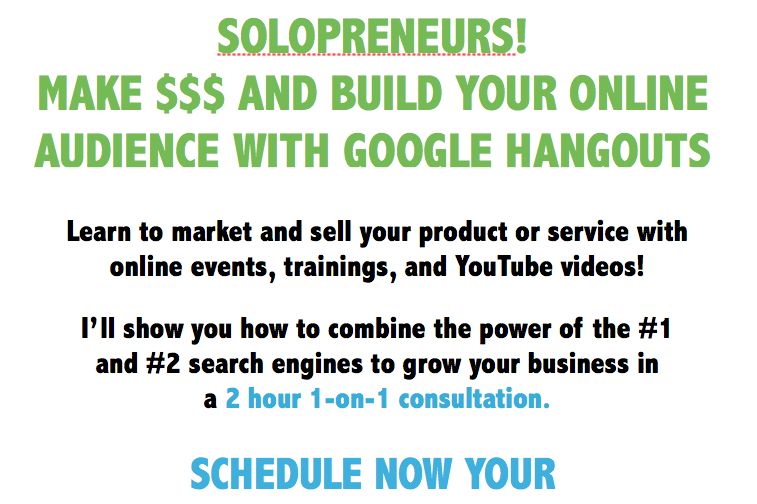 To Get A Consultation Unique To Your Business

Receive Effective YouTube Marketing Tips To Promote Your Videos

To Learn To Do Professional Webinars With Hangouts
Alice is a pro at using Google Plus Hangouts and Hangouts on Air! I had not used the tools much myself, but after spending a couple of hours with Alice, I felt much more confident about how to use the technology. I was intimidated by the many options at first, but Alice walked me through all the tools and features one by one while providing clever ideas for how to use the various features.
"I was very fortunate to have received counsel by Alice on using Google Hangouts for the Florence Short Film Showcase Film Symposium. With her counsel, we were able to have geographically diverse presenters from the film industry, add virtual attendees, and offer attendees – live and virtual – the option to refer to sessions at a later date. Consultation on the simplicity of working with the platform and how it can enhance our business was a jewel."
"Alice Fuller is a practicing expert on Google+. What does that mean? That means Alice is consistently keeping herself up to date and on the cutting edge of what Google+ has to offer, and on the values and benefits Google keeps adding!"




SCHEDULE YOUR SESSION NOW USING

GOOGLE HELPOUTS!

See You Soon…